Welcome to The Eulenspiegel Society (TES), a non-for-profit BDSM/Leather/Fetish group dedicated to the social interaction, educational exchange, and ever-changing diversity of our community. TES puts on regular class's, workshops and events in the NY tristate area. We host 2 – 4 educational meetings every week, totaling over 110 classes per year. These classes include lectures, demos, panels, and hands-on workshops, presented by some of the top scene educators in the world.
CLICK HERE, FOR MORE INFORMATION ON OUR UPCOMING PROGRAMMING.
Special Interest Groups (SIGs) schedule regular meetings on topics that pertain to their Interest.  There have been many different Groups at TES over the years, covering many different Interests.
CLICK HERE, FOR MORE INFORMATION ON OUR GROUPS.
Brand new to kink or to the NYC scene? TES also hosts regular parties, social activities and munches — Join us at The Novice and Newcomers Munch!  Held every month, this is a great opportunity to meet and mingle in a laid-back atmosphere, before heading out to a party together.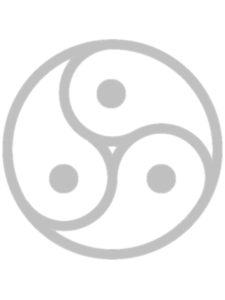 Official Statement Regarding Incidents at TES Fest 2015
The current Board of The Eulenspiegel Society (TES) is hereby issuing the following statement regarding TES Fest 2015. Let it be noted that the Board changes every year, and there are now 7 Board members currently handling this issue who were not a part of this at the time. We, the current Board, agree that this is something that should have been put out before this, and there are no excuses for not having already done so. We are sorry for the delay in addressing this.
What we, as a Board then and now, know about the incident is based on witness statements and well as statements from the other two parties involved in the scene(s). With a lot of information being circulated on public forums, the current Board is issuing this statement to add our perspective, as much as possible, to the narrative.
At TES Fest 2015, two incidents occurred involving "D", a Board Member at the time, where he:
1. Inappropriately interrupted a scene by walking up and exposing himself, as friends were doing in the scene. Once told he was not wanted there, he left.
2. Unintentional whip mark left in an impromptu whips tutoring.
The Event Chair and at least 1 of the 2 Vice Chairs were present for oral reports. Incident reports were collected from the people bringing forward the complaints, eyewitnesses, and people who offered opinions but were not otherwise present at the incident(s). The written reports were kept by the Event Chair who released a digital copy to the Secretary upon request, months later.
D was not ejected from the event by the Event Chair, RS, who had the authority to do so. The Chair gathered all Board Members on site for an executive session of the Board (outsiders are not present, and the contents of the discussion are treated as confidential) that lasted over 5 hours during the event. This meeting also did NOT include D. After much discussion, the Board members present drafted and signed an agreement reprimanding D. He was restricted from entering any public play spaces for the remainder of the event, and his class was cancelled.
After the event, at the very next meeting of TES' Board of Directors, the motion was put forward to remove D as a Board member, as an Emeritus Board member, and as a regular TES member, and to ban him from any and all future TES functions. The motion was discussed, and no amendments or splitting of the motion was allowed by the motion maker, RS, as many of those present requested. A motion like this requires a 2/3 vote and this motion failed. Subsequently, a second motion was made to suspend D's teaching privileges at TES for the period of 1 year. A motion like this requires a simple majority. This motion passed, and was enacted. In addition, though no motion was officially made, D has not been accepted as a presenter to TES Fest since. No other restrictions are currently in place.
At the Membership Meeting and Elections, the previous motion was made again to remove D as a Board member, as an Emeritus Board member, and as a regular TES member, and to ban him from any and all future TES functions. This motion was discussed by the body of membership present, no amendments, or splitting of the motion was made. This motion failed. The Event Chair, RS, announced his candidacy for the 2015 Board Elections, and at the Meet the Candidates meeting attempted to resign his candidacy due to the failure of the motion to ban. He posted his resignation online after the election, after his term had expired. Around this time, an Emeritus Board member B posted on FetLife that he was resigning from a volunteer position due to his failure to have D banned. He revealed some of the information from confidential proceedings (previous Executive Sessions, which he had been privy to due to his Emeritus status at the time). A few months later, a second Board member, T, resigned and posted online about it.
At the time all of this was taking place, TES did not issue any formal statements discussing the private information revealed by the resigned members. The many postings on these events stating nothing was done are not true. The current Board is releasing this statement in an effort to better explain what happened and how the incident was handled.
Since 1971, The Eulenspiegel Society (TES) has made it our mission to make quality kink education readily available to the community. We do our best to vet presenters and their classes before hosting them. The views and behaviors a presenter may express in their private life do not necessarily reflect the official policy or position of TES. When new information is presented to the board, the TES board reviews it and takes action accordingly. TES does it best to schedule programming to help the community grow.
TES worked with one of the first Incident Response Teams, and continues to look for ways to make TES meetings, parties and TES Fest a safer and more enjoyable experience for everyone. With these goals in mind, we wish to empower and encourage those with firsthand information that will help TES take appropriate action by contacting IncidentReport@TES.org. All statements will be kept confidential. We will also be creating a consent policy and process for dealing with incidents modeled on that of NCSF's.
No amount of time in the community, level of skill, service to the community, friendship between individuals, or role within organizations puts a person above our standards of conduct and consent. Any report of abuse or violation will be treated with the utmost respect and consideration. We serve the BDSM community.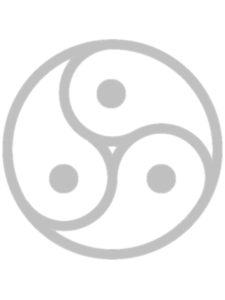 Announcing Our New Parliamentarian, Ramon
& Request for Candidates to Fill Vacant TES Board Position
TES is pleased to announce that Ramon will be stepping into the Parliamentarian role, which has been vacant since the October 2017 election. The appointment is a pro tempore one until the annual meeting in October 2018.
As Ramon is leaving his Board of Directors seat to become the Parliamentarian, there is now a vacancy on the TES Board of Directors.
As per Article 6.6 in our Bylaws, we handle such director vacancies with a temporary appointment until the next October membership meeting and election. The appointment is made by a majority vote of the current Directors in office.
If you would like to be considered for this appointment, please send an immediate e-mail to tes@tes.org, as we shall make our decision at the board meeting taking place on Thursday December 14, 2017. You must be a member in good standing in order to apply. The term of the member of the board appointed at the December board meeting will last until the October 2018 election, a period of about 10 months. Your e-mail placing your name into consideration for the vacant member of the board seat must be received by 11:59PM on December 13th, 2017 to be considered for appointment.
Gigi
Secretary, TES Board of Directors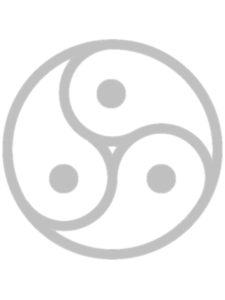 PLEASE NOTE LOCATION CHANGES:
Recently the building where we held the majority of our meetings was sold and renovated. The building management has started requiring people to stop at the security desk, show ID and possibly sign in or have passes issued with their legal names. We have spoken with the owner of TRS to express our concerns, and have asked them to speak with building management to find some way to accommodate the privacy of our members and attendees.
Until this is resolved, we will be scheduling our meetings at other locations. Some will have restrictions, such as lack of elevator access, or the ability to bring in food and drink (other than water). We ask for your flexibility during this time, and to also ask for you to keep checking updates on meeting locations, times and special considerations.