Do you know a thing or two about dungeon safety? Have you had a less than perfect experience with a Dungeon Monitor at a party and thought, "I can do better"? Maybe you just have a fetish for neon-yellow traffic vests? If you answered yes to any of these questions . . .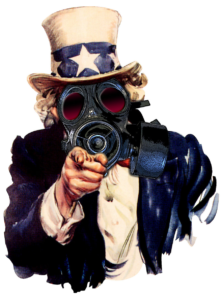 TES' DM Committee 

Wants YOU!!!

Please join us for our next Dungeon Monitor training workshop on Saturday, April 29th, from 7:00 to 10:00 pm at The Players Theatre, 115 MacDougal St, 3rd floor (after the Mindfulness in Rope Intensive with Zamil).

This Workshop is FREE to all recent TES DMs and those volunteering to DM at TES Fest 2017. It is open to all others for $5 per person.

This workshop is designed as a comprehensive introduction to DMing, and will cover everything you need to know to get started DMing at TES events and TES Fest. Experienced DMs are invited to attend as a refresher and to share their wisdom.

Our DM Training Workshop will run in three parts:

Part I: Introduction to DMing – Philosophy & Responsibilities

7:00 – 8:00 pm

Come learn the basics of DMing, including the TES DM core philosophy of facilitation. We'll discuss how best to monitor and facilitate scenes, interact with event guests, de-escalate potentially tense situations, and report incidents to ensure they are properly addressed.

Part II: Play Safety & Scene Vetting Forum

8:00 – 9:00 pm

In this knowledge share session, we will discuss safety considerations for various types of play you are likely to encounter as a DM. Attendees are invited to bring their personal experience and expertise as we analyze what to look for in different types of scenes, what to prioritize, and how best to ensure scenes are in harmony with event rules.

Part III: Scenario Roleplay and Discussion Lab

9:00 – 10:00 pm

In this section, we will roleplay various situations you may encounter as a DM, many derived for real-life incidents. Attendees will take turns acting out different scenarios, each followed by a brief discussion and constructive critique to determine the best course of action for similar situations in the future.

Please note that the venue is only accessible by two flights of stairs.