Update: September 6, 2020
---
Welcome to The Eulenspiegel Society (TES), a non-for-profit BDSM/Leather/Fetish group dedicated to the social interaction, educational exchange, and ever-changing diversity of our community. TES organizes regular classes, workshops and events in the NY tri-state area. We host 2 educational meetings every week, and occasional weekend workshops, totaling nearly 100 classes per year. These classes include lectures, demos, panels, and hands-on workshops offered by a diverse range of presenters.
2020 TES Election
Important Information
In accordance with the By-Laws, the 2020 TES Annual Meeting and Election will take place on Tuesday, October 27th, 2020. This meeting will be held online on the DatingKinky.com platform.
All intentions to run for the Board of Directors, Parliamentarian, or Arbiter must be received by the Elections committee (election@tes.org) 60 days in advance of the elections. The deadline this year was
11:59 pm on Friday, August 28th, 2020
, which is now passed, and intentions to run are no longer being accepted.
Board: (9 members):
The Board Members who are continuing in office (2-year terms) are: Infinity, Lilith, Odile, and Mr. Sith. The remaining 5 board positions are up for election. The 4 candidates with the highest votes will receive 2-year terms. The candidate with the next highest votes will receive a 1-year term.
Parliamentarian:
The office of Parliamentarian (1 year term) is up for election.
Arbiter:
The position of Arbiter (also a 1 year term) is up for election.
The Meet The Candidates Night will take place Tuesday, October 13th, 2020 over the DatingKinky.com platform.
By-Laws:
Per Article IX of the TES Bylaws, the deadline for By-Law Amendment submissions was Wednesday, July 29th, 2020, and are now closed.
To recap, important dates:
October 13th, 2020
: Meet the Candidates
October 27th, 2020
: Annual Meeting & Elections
IMPORTANT NOTICE:
If you have requested postal delivery, the ballot will be mailed to your address of record. If you are unsure or didn't receive a ballot last year, please send your current information to: membership@tes.org AND election@tes.org. Please allow for any delays in mail delivery and forwarding if submitting by post. Note that as per bylaw amendments 48 and 59 passed last year, electronic options for both voting and proxy submissions will be available, and are highly encouraged. Ballots, proxy forms, and instructions will be made available as soon as possible following the filing deadline.
Please e-mail election@tes.org with any questions.
Announcing Our Newest
Board Member, Bex
TES is pleased to announce that
Bex
has been appointed to serve out an interim term on the TES Board. The appointment is a pro tempore one until the next annual membership meeting in October 2020. A professional sex educator, Bex has been an extremely active TES Member, volunteering with Operations (where he has stepped up as Vice Chair of the committee), Socials (where he has stepped up as a Co-Chair), and Dungeon Monitors, as well as presenting for us. We are thrilled to have Bex as part of our Board. Welcome!
CLICK HERE,
FOR MORE INFORMATION ON OUR UPCOMING PROGRAMMING.
If you're interested in teaching a class at TES, please fill this out.
Special Interest Groups (SIGs)
schedule regular meetings on topics that pertain to their Interest. There have been many different Groups at TES over the years, covering many different Interests.
CLICK HERE,
FOR MORE INFORMATION ON OUR GROUPS.
Brand new to kink or to the NYC scene?
TES also hosts regular parties, social activities and munches — Join us at
The Novice and Newcomers Munch!
Held every month, this is a great opportunity to meet and mingle in a laid-back atmosphere, before heading out to a party together.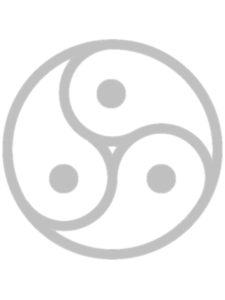 WE ARE CURRENTLY HOLDING CLASSES AT THE LOFT 245 WEST 29th STREET 11th FLOOR