Update: June 7, 2020
---
In Solidarity With Our Members of Color
In light of ongoing events in the United States, we at The Eulenspiegel Society (TES) wish to offer the following statement of solidarity:
Amid the many hardships brought on by the outbreak of COVID-19, it breaks our hearts to see that our country continues to suffer from that most stubborn and chronic social virus, systemic racism. While the recent murders of George Floyd, Breonna Taylor, and Ahmaud Arbery, along with the intentional attempted weaponization of the police against Christian Cooper in our own backyard, have all been flashpoints for recent protests against violent policing and the widespread mistreatment of people of color, we are sadly all too aware that such events are nothing new. It remains a troubling fact that even as so many activities have been curtailed by the Coronavirus outbreak,
the number of police killings remains unabated
, even as COVID-19 disproportionately impacts communities of color.
We at TES acknowledge that these issues are inseparable from our own mission of sexual liberation for all. It is a tragedy that kinky people of color, members of our community, incur greater risks traveling with their toy bags, that their consensual activities are more likely to be labelled as criminal, and that they and those in our allied communities, particular trans people and sex workers of color, are more likely to be victims of violence. As a coalition of sexual minorities`, we owe the rights we have now to the black and brown activists who came before us and fought for those rights. If we do not use our platform to fight alongside them now we are failing them.
To our members of color, we are here to hold space for you. To those in our community who are out protesting, please stay safe. To those who are unable to protest but wish to help, please consider other ways you can assist, such as donations to civil rights organizations and community bail funds, supporting minority and female-owned businesses, providing emotional support for those protesting, and of course, voting.
We remain committed to offering a diverse array of presenters and classes, and creating spaces that are welcoming to all, and that unequivocally includes kinksters of color.
As part of our commitment to the diversity of our community, we wish to acknowledge that there are always ways we as an organization can improve. If you see any ways in which TES can better support and hold space for people of color in our community, please let us know by emailing secretary@tes.org. As always, members are invited to call in to our monthly Board of Directors meeting as well.
---
Help Support the Parthenon Studio
Speaking of supporting minority and female-owned businesses, here is a perfect opportunity to support such a business in our own community. If you've attended any of our parties in recent years, you are no doubt familiar with Parthenon Studio. What you may not know is that this incredible space, home to some of the best custom built suspension rigs around, was the first such space owned by a black woman, Mistress Ariana Chevalier, when it first opened its doors in 2003, serving as a space for independent fetish professionals and alternative events alike. Ariana continues to own and operate the studio to this day.
Now, The Parthenon needs our help. Like so many other businesses that have been forced to shut down due to the COVID-19 outbreak, The Parth remains on the hook for rent, even while it is unable to draw an income. Commercial rents in Manhattan being what they are, this is no trivial expense.
To help ensure that this incredible and historic space is still standing when the current crisis abates, we are asking those who are able to please contribute what they can to
the Parth's crowdfunding campaign
. Please note that as the campaign is hosted on a UK site, the donation amounts are in British Pounds. Rest assured that we have verified that this campaign is coordinated with Ariana, and that your donations will go directly to helping The Parth make rent.
With your support, we can ensure that The Parthenon is able to reopen when it becomes safe to do so. We look forward to celebrating with you there at that time.
---
COVID-19 and the Status of TES-
Programming to Continue Online Through September, Spring Membership Meeting Rescheduled for July 7th
Dear TES Members, Friends, and the Wider Community,
We would like to update you on what TES is doing to manage the ongoing COVID-19 situation. As we have previously announced, the TES Board of Directors has decided to postpone in-person events for the foreseeable future. In the time since our initial decision was made, the Governor of New York State has issued stay-at-home and social distancing orders for all NY residents, among other measures. As of this writing, it remains to be seen when such measures in New York City will be lifted, and under what circumstances group gatherings will be possible.
Given the information currently available, along with the positive responses we have received on our online programing thus far, the TES Board of Directors has voted to continue to hold all TES programming online until September 30th. The Board will re-evaluate the situation at the September Board meeting to determine if it is safe and responsible to resume in-person programming at that time.
In the meantime, we are thrilled to announce TES Tuesdays, our new online meetings, hosted by DatingKinky.com. To participate, simply visit
https://datingkinky.com/TES-Tuesdays
every Tuesday, at 7pm. No additional downloads or software required! This platform is supported by multiple browsers, but if you are having any technical difficulties please try a different browser, as certain settings may interfere. Note that this link will only be active during scheduled meeting times.
In the meantime, we will continue TES Tuesdays, our weekly online meetings, hosted by DatingKinky.com. To participate, simply visit https://datingkinky.com/TES-Tuesdays every Tuesday, at 7pm. No additional downloads or software required! This platform is supported by multiple browsers, but if you are having any technical difficulties please try a different browser, as certain settings may interfere. Note that this link will only be active during scheduled meeting times.
You are welcome to participate as actively as you are comfortable. By default, users' cameras and microphones will be switched off, and you may simply watch passively or participate solely by text in the chat box if you are uncomfortable being seen or heard. Please note that while we have selected this platform to be as private as possible while maintaining sufficient ease of use for participants, no online platform is ever fully secure. While all regular TES rules regarding privacy remain in effect, and anyone caught violating these rules will be subject to consequences (please see our Online Meeting Terms of Service), we advise participants to treat online events as though the event is being recorded by a third party. For more information on protecting your online privacy, please see our online privacy guide.
Please watch this spot for updates on class announcements. We are excited to be able to continue our mission and engage with our community in these strange and difficult times.
We are also pleased to announce that we are now able to reschedule our previously postponed Spring Membership Meeting, to be held online on DatingKinky on Tuesday, July 7th. Please note that this meeting is open to TES Members only. A link to this meeting will be sent to all members for whom we have valid email addresses in our monthly members-only newsletter on July 1st. Any members who do not receive this link on July 1st are asked to please contact secretary@tes.org.
We continue to advise everyone to stay safe and follow all guidelines issued by Public Health Officials. Please stay educated and up-to-date on any announcements from Health Officials as additional information and guidelines are issued. Stay safe, and we'll see you all on the other side of this thing.
Links and Resources
Welcome to The Eulenspiegel Society (TES), a non-for-profit BDSM/Leather/Fetish group dedicated to the social interaction, educational exchange, and ever-changing diversity of our community. TES organizes regular classes, workshops and events in the NY tri-state area. We host 2 educational meetings every week, and occasional weekend workshops, totaling nearly 100 classes per year. These classes include lectures, demos, panels, and hands-on workshops offered by a diverse range of presenters.
Announcing Our Newest
Board Member, Bex
TES is pleased to announce that
Bex
has been appointed to serve out an interim term on the TES Board. The appointment is a pro tempore one until the next annual membership meeting in October 2020. A professional sex educator, Bex has been an extremely active TES Member, volunteering with Operations (where he has stepped up as Vice Chair of the committee), Socials (where he has stepped up as a Co-Chair), and Dungeon Monitors, as well as presenting for us. We are thrilled to have Bex as part of our Board. Welcome!
CLICK HERE,
FOR MORE INFORMATION ON OUR UPCOMING PROGRAMMING.
If you're interested in teaching a class at TES, please fill this out.
Special Interest Groups (SIGs)
schedule regular meetings on topics that pertain to their Interest. There have been many different Groups at TES over the years, covering many different Interests.
CLICK HERE,
FOR MORE INFORMATION ON OUR GROUPS.
Brand new to kink or to the NYC scene?
TES also hosts regular parties, social activities and munches — Join us at
The Novice and Newcomers Munch!
Held every month, this is a great opportunity to meet and mingle in a laid-back atmosphere, before heading out to a party together.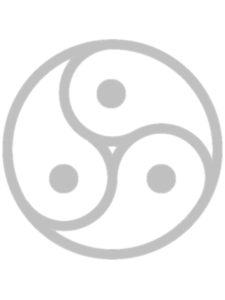 WE ARE CURRENTLY HOLDING CLASSES AT THE LOFT 245 WEST 29th STREET 11th FLOOR