Welcome to The Eulenspiegel Society (TES), a non-for-profit BDSM/Leather/Fetish group dedicated to the social interaction, educational exchange, and ever-changing diversity of our community. TES organizes regular classes, workshops and events in the NY tri-state area. We host 2 educational meetings every week, and occasional weekend workshops, totaling nearly 100 classes per year. These classes include lectures, demos, panels, and hands-on workshops offered by a diverse range of presenters.
Announcing Our Newest
Board Member, Chucky
TES is pleased to announce that Chucky (houseslave2000 on FetLife) has been appointed to serve out an interim term on the TES Board. The appointment is a pro tempore one until the next annual membership meeting in October 2020. Chucky has been a long standing member of the New York scene, and recently came to TES and TES Fest to share his experience in his blockbuster premiere class, Two Decades of the Black Male Submissive Experience. We're thrilled to have Chucky joining our Board.
New Year, New Location
We at TES are always looking to better serve our members and the greater NYC kink community at large, which is why we are thrilled to announce that beginning in 2020, we will be trying out a new location for our regular meetings!
Beginning in January, our Tuesday and Wednesday night classes will be meeting at:
The Loft
245 west 29th street
11th floor
(between 7 – 8 avenue)
New York, NY 10001

This new location features specialized equipment for our classes, including crosses and hard points, and will expand the scope of topics we are able to hold workshops on, including upcoming classes on Fireplay and Pegging!
We will be evaluating this venue over the coming months in order to ensure it will be a good permanent fit for us. As always, member feedback is encouraged and appreciated.
Notice of Board Vacancy
Following Chucky's appointment to the Board, there remains one vacant seats on the TES Board of Directors.
As per Article 6.6 in our Bylaws, we handle such vacancies with a temporary appointment until the next October membership meeting and election. The appointment is made by a majority vote of the current Directors in office.
If you would like to be considered for this appointment, please send an immediate e-mail to tes@tes.org, as we shall make our decision at the Board Meeting taking place on Thursday, January 16th, 2019. You must be a member in good standing in order to apply. The term of the Board Member appointed at the January Board Meeting will last until the October 2020 election, a period of about 9 months. Your e-mail placing your name into consideration for the vacancy must be received by 11:59PM on January 15th, 2019 to be considered for appointment.
The ideal candidate should be well organized, display good judgement and reasoning, and be able to commit to attending regular monthly Board Meetings, additional Board Meetings as necessary, and at least 2 other TES functions per month. Be aware that the legal names of all Board Members are filed with the New York Secretary of State and with the IRS.
CLICK HERE,
FOR MORE INFORMATION ON OUR UPCOMING PROGRAMMING.
Special Interest Groups (SIGs)
schedule regular meetings on topics that pertain to their Interest. There have been many different Groups at TES over the years, covering many different Interests.
CLICK HERE,
FOR MORE INFORMATION ON OUR GROUPS.
Brand new to kink or to the NYC scene?
TES also hosts regular parties, social activities and munches — Join us at
The Novice and Newcomers Munch!
Held every month, this is a great opportunity to meet and mingle in a laid-back atmosphere, before heading out to a party together.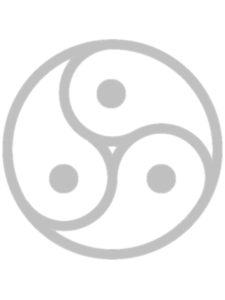 WE ARE CURRENTLY HOLDING CLASSES AT THE LOFT 245 WEST 29th STREET 11th FLOOR