Update: November 12, 2020
---
Welcome to The Eulenspiegel Society (TES), a non-for-profit BDSM/Leather/Fetish group dedicated to the social interaction, educational exchange, and ever-changing diversity of our community. TES organizes regular classes, workshops and events in the NY tri-state area. We host 2 educational meetings every week, and occasional weekend workshops, totaling nearly 100 classes per year. These classes include lectures, demos, panels, and hands-on workshops offered by a diverse range of presenters.
2020 TES Election Results
The 2020 Annual TES Meeting and Election took place online on Tuesday, October 27th, 2020. Thanks to all the folks at DatingKinky.com and our elections committee and volunteers for helping to make this happen. The results of this years election are:
Total Ballots Cast: 23
Candidates for Board of Directors
Chuckie – 22 votes
Rein – 22 votes
Bex – 21 votes
Ann – 18 votes
Zero – 18 votes
Candidate for Parliamentarian
Adam – 20 votes
Candidate for Arbiter
Tom – 21 votes
In accordance with the TES Bylaws, all candidates have received votes greater than 50% of the total ballots cast, and are elected. Adam and Tom have each won a 1 year term to their respective positions. Per Article VI, Section 2 of the bylaws, "members shall elect four Directors to hold office for the subsequent two years and one Director for the subsequent year." Given the rankings of the votes received, Chuckie, Rein, and Bex have each won a 2 year term on the Board. As both Ann and Zero have tied with 18 votes, Zero has chosen to take the 1 year term which mean that Ann has won a 2 year term..
CLICK HERE,
FOR MORE INFORMATION ON OUR UPCOMING PROGRAMMING.
If you're interested in teaching a class at TES, please fill this out.
Special Interest Groups (SIGs)
schedule regular meetings on topics that pertain to their Interest. There have been many different Groups at TES over the years, covering many different Interests.
CLICK HERE,
FOR MORE INFORMATION ON OUR GROUPS.
Brand new to kink or to the NYC scene?
TES also hosts regular parties, social activities and munches — Join us at
The Novice and Newcomers Munch!
Held every month, this is a great opportunity to meet and mingle in a laid-back atmosphere, before heading out to a party together.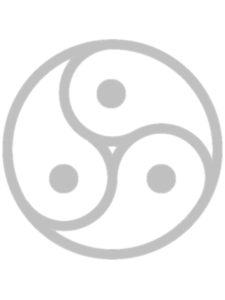 WE ARE CURRENTLY HOLDING CLASSES AT THE LOFT 245 WEST 29th STREET 11th FLOOR