Official TES Response Regarding COVID-19: Keeping Our Members and the Community Safe
Dear TES Members, Friends, and the Wider Community,
After deliberate consideration, the TES Board of Directors has decided to postpone in-person events for the foreseeable future, due to the concern over COVID-19. We do not take that decision lightly, but in view of the events of the last few days, we feel it important to err on the side of following the advice of health officials and avoid unnecessary gatherings in close quarters. TES as an organization has always stressed best practices regarding safety and hygiene, and it is in keeping with our mission that we follow the advice regarding social distancing at this time. While it is disappointing to have to do so, we feel that anything we can do to help limit any risk of exposure, be it in our space itself or which may occur as people travel to and from our meetings, and helps to mitigate risks to friends and loved ones, especially our elders and the immuno-compromised, is the right course of action.
With this in mind, there will be no in-person TES events scheduled before May 1st at the absolute earliest. Classes previously scheduled between now and May 1st will be rescheduled for a latter date, pending the presenter's availability. Anything scheduled after that date is currently tentative, and may also be subject to rescheduling as warranted. While we hope to return to bringing you the best in kink education and programing in the NYC area as soon as possible, know that the Board is continuing to monitor and assess the situation as it unfolds, and may push dates back further if deemed necessary. Any TES events you see listed on any platform are tentative and listed only as a courtesy so that our members and attendees can plan ahead as much as possible, in the event that we are able to resume regular programming.
Note that this decision by the Board does not affect TES Fest at this time, as that event is still several months out. The Chairs of TES Fest are also monitoring events, and will make all appropriate decisions and announcements as they become necessary.
We recognize that April typically holds our semi-annual Membership Meeting. The Board is currently evaluating our options, but as our Bylaws require us to provide members 30 days notice of this meeting, we are currently postponing this meeting until we can find a suitable solution and give appropriate notice. Please bear with us as we determine the best way to fulfill the requirements of our Bylaws while maintaining the best interests of public health.
We are also exploring the feasibility of holding classes and discussions online via video conferencing options. While we cannot promise if or when this will become available, we want you to know that we are making every effort to find ways to continue with our mission and keep the community engaged and connected as we all navigate this situation. We will make an announcement if such platforms become available, so please stay tuned.
We advise everyone to stay safe and follow all guidelines issued by Public Health Officials. Please stay educated and up-to-date on any announcements from Health Officials as additional information and guidelines are issued. We've included a few resources below. Stay safe, and we'll see you all on the other side of this thing.
Links and Resources
Welcome to The Eulenspiegel Society (TES), a non-for-profit BDSM/Leather/Fetish group dedicated to the social interaction, educational exchange, and ever-changing diversity of our community. TES organizes regular classes, workshops and events in the NY tri-state area. We host 2 educational meetings every week, and occasional weekend workshops, totaling nearly 100 classes per year. These classes include lectures, demos, panels, and hands-on workshops offered by a diverse range of presenters.
Announcing Our Newest
Board Member, Bex
TES is pleased to announce that
Bex
has been appointed to serve out an interim term on the TES Board. The appointment is a pro tempore one until the next annual membership meeting in October 2020. A professional sex educator, Bex has been an extremely active TES Member, volunteering with Operations (where he has stepped up as Vice Chair of the committee), Socials (where he has stepped up as a Co-Chair), and Dungeon Monitors, as well as presenting for us. We are thrilled to have Bex as part of our Board. Welcome!
CLICK HERE,
FOR MORE INFORMATION ON OUR UPCOMING PROGRAMMING.
If you're interested in teaching a class at TES, please fill this out.
Special Interest Groups (SIGs)
schedule regular meetings on topics that pertain to their Interest. There have been many different Groups at TES over the years, covering many different Interests.
CLICK HERE,
FOR MORE INFORMATION ON OUR GROUPS.
Brand new to kink or to the NYC scene?
TES also hosts regular parties, social activities and munches — Join us at
The Novice and Newcomers Munch!
Held every month, this is a great opportunity to meet and mingle in a laid-back atmosphere, before heading out to a party together.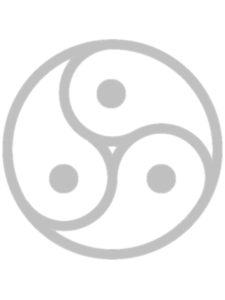 WE ARE CURRENTLY HOLDING CLASSES AT THE LOFT 245 WEST 29th STREET 11th FLOOR