Important: 2019 TES Elections- Click Here for Info
Welcome to The Eulenspiegel Society (TES), a non-for-profit BDSM/Leather/Fetish group dedicated to the social interaction, educational exchange, and ever-changing diversity of our community. TES organizes regular classes, workshops and events in the NY tri-state area. We host 2 educational meetings every week, and occasional weekend workshops, totaling nearly 100 classes per year. These classes include lectures, demos, panels, and hands-on workshops offered by a diverse range of presenters.
Price Increase Announcement, and the Future of Pay-It-Forward
TES remains committed to providing high-quality kink education as accessibly as possible, which is why, despite changes of venue and increases in room rental rates, we've made every effort to maintain our current prices for the past several years. So while it pains us to have to do so, in order to ensure that we can continue our mission in a fiscally responsible manner, we have, after much deliberation, determined the time has unfortunately come to raise the prices for our regular meetings.
We are therefore announcing a $5 rate increase for regular meetings, across all pricing groups, beginning in September. Starting with our first meeting of that month (Tuesday, September 3rd), our new pricing levels will be:
TES Members – $10
Students, Seniors, Military, and First Responders (with ID) – $15
Reciprocal Groups – $15
Non-Members – $25
Please note that membership rates and party rates are unaffected at this time.
TES is an all-volunteer run organization, and this increase reflects the ever rising cost of holding regular meetings in Manhattan. If you'd like to help us continue providing the best in kink education (and attend our events free of charge), consider volunteering by emailing volunteer@tes.org.
We fully understand that this price increase may be more difficult for some in our community than others, which is why we are thrilled to announce that our Pay-It-Forward program will be continuing indefinitely. We never want price to be a barrier, so if you need assistance, you can let us know discretely by emailing tes@tes.org, or by speaking in person to any member of our Board or Operations staff. Likewise, if you have the means and would like to give back to those in need, our Operations crew is happy to accept you donation, just let them know you'd like to Pay-It-Forward. Your generosity helps us keep the lights on while ensuring that our meetings remain accessible to all! We hope that by continuing this program, we can ensure financial stability for the organization without placing additional burden on those in need.
CLICK HERE,
FOR MORE INFORMATION ON OUR UPCOMING PROGRAMMING.
Special Interest Groups (SIGs)
schedule regular meetings on topics that pertain to their Interest. There have been many different Groups at TES over the years, covering many different Interests.
CLICK HERE,
FOR MORE INFORMATION ON OUR GROUPS.
Brand new to kink or to the NYC scene?
TES also hosts regular parties, social activities and munches — Join us at
The Novice and Newcomers Munch!
Held every month, this is a great opportunity to meet and mingle in a laid-back atmosphere, before heading out to a party together.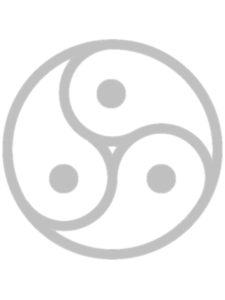 WE ARE CURRENTLY HOLDING CLASSES AT THE ALCHEMICAL, LOCATED AT 104 WEST 14TH STREET.
The Alchemical does not allow attendees to bring food and drink (other than water) into their space. Elevator access is usually available by calling ahead: (212) 675-1390