Welcome to The Eulenspiegel Society (TES), a non-for-profit BDSM/Leather/Fetish group dedicated to the social interaction, educational exchange, and ever-changing diversity of our community. TES puts on regular class's, workshops and events in the NY tristate area. We host 2 – 4 educational meetings every week, totaling over 110 classes per year. These classes include lectures, demos, panels, and hands-on workshops, presented by some of the top scene educators in the world.
CLICK HERE, FOR MORE INFORMATION ON OUR UPCOMING PROGRAMMING.
Special Interest Groups (SIGs) schedule regular meetings on topics that pertain to their Interest. There have been many different Groups at TES over the years, covering many different Interests.
CLICK HERE, FOR MORE INFORMATION ON OUR GROUPS.
Brand new to kink or to the NYC scene? TES also hosts regular parties, social activities and munches — Join us at The Novice and Newcomers Munch! Held every month, this is a great opportunity to meet and mingle in a laid-back atmosphere, before heading out to a party together.
Welcome New Board Members
We are pleased to announce the appointment of Madeline and Mr. Sith to the TES Board of Directors. Madeline has been an active member of the public BDSM scene for 14 years, is a regular presenter at various events, and has previously served on the boards of a number of non-profit BDSM organizations, including TES. Mr. Sith has served as Vice-Chair of Security for TES Fest 2018, is an organizer and educator for the primal community, and brings leadership skills honed in business and the military. We are thrilled to welcome them both the the Board.
Thanks to the other candidates who stepped up and put themselves forward for consideration. We appreciate their having answered the call, and hope they will continue to volunteer!

Board Member Name Change
We would like to announce that our fellow Board Member previously known as Steph has decided on her permanent name, Lilith. We wish to support her choice, and will henceforth be referring to her as such in future announcements and Board Meeting Minutes.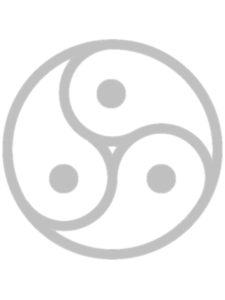 WE ARE CURRENTLY HOLDING CLASSES AT THE ALCHEMICAL, LOCATED AT 104 WEST 14TH STREET.
The Alchemical does not allow attendees to bring food and drink (other than water) into their space. Elevator access is usually available by calling ahead: (212) 675-1390