Welcome to The Eulenspiegel Society (TES), a non-for-profit BDSM/Leather/Fetish group dedicated to the social interaction, educational exchange, and ever-changing diversity of our community. TES organizes regular classes, workshops and events in the NY tri-state area. We host 2 educational meetings every week, and occasional weekend workshops, totaling nearly 100 classes per year. These classes include lectures, demos, panels, and hands-on workshops offered by a diverse range of presenters.
2019 TES Election Results
Fellow Members, This past Tuesday, October 29th, 2019, marked our annual membership meeting and elections. With 70 members counted as present, quorum was achieved. TES is a membership driven organization, and without the engagement of our members, we would not be here. Thanks to everyone who came attended or submitted proxies!
Election Results
A total of 53 votes were cast in this year's election. Per the TES Bylaws, all candidates must receive at least 20% of the votes cast in order to be seated, and Bylaw Amendments require 2/3 of the votes cast in order to pass. The results are as follows:
Board of Directors:
Lilith: 46 votes (2 year term)
Infinity: 44 votes (2 year term)
Odile: 44 votes (2 year term)
Mr. Sith: 43 votes (2 year term)
Ann: 42 votes (1 year term)
Parliamentarian:
Adam: 43 votes (1 year term)
Arbiter:
Tom: 44 votes (1 year term)
By-Laws:
#47 – To lower the age minimum for membership to 18 from 19.
Passed
(45, 6, 1)
#48 – Allow members to email proxies.
Passed
(50, 3, 0)
#49 – Adopt gender neutral language in the Bylaws and Standing Rules.
Passed
(50, 3, 0)
#51 – Allow the Board to set and waive fees.
Passed
(48, 4, 1)
#52 – Require uncontested candidates to win 50% of the vote.
Passed
(45, 8, 0)
#53 – 90 day implementation of Bylaws changes.
Passed
(50, 3, 0)
#54 – Allow the Board to choose its own Rules of Order.
Passed
(35, 17, 1)
#55 – Specify that disciplinary actions are not limited to banning.
Passed
(46, 4, 0)
#56 – Set 90 day deadline to file a Grievance after Board Decision.
Passed
(51, 1, 0)
#57 – Clarify the role of the Arbiter and the Grievance process.
Passed
(44, 7, 0)
#58 – Specify that executive authority rests with the Board of Directors
Passed
(48, 4, 0)
#59 – Authorize the Board to allow online voting.
Passed
(46, 7, 0)
Congratulations to all our candidates, and thanks to everyone who voted!!!
Notice of Board Vacancy
As there were two more open seats on the TES Board of Directors than candidates for that office, there are now two vacant seats on the TES Board of Directors.
As per Article 6.6 in our Bylaws, we handle such vacancies with a temporary appointment until the next October membership meeting and election. The appointment is made by a majority vote of the current Directors in office.
If you would like to be considered for this appointment, please send an immediate e-mail to
tes@tes.org
, as we shall make our decision at the Board Meeting taking place on Thursday, November 14th, 2019. You must be a member in good standing in order to apply. The term of the Board Member appointed at the November Board Meeting will last until the October 2020 election, a period of about 11 months. Your e-mail placing your name into consideration for the vacancy must be received by 11:59PM on November 13th, 2019 to be considered for appointment.
The ideal candidate should be well organized, display good judgement and reasoning, and be able to commit to attending regular monthly Board Meetings, additional Board Meetings as necessary, and at least 2 other TES functions per month. Be aware that the legal names of all Board Members are filed with the New York Secretary of State and with the IRS.
CLICK HERE,
FOR MORE INFORMATION ON OUR UPCOMING PROGRAMMING.
Special Interest Groups (SIGs)
schedule regular meetings on topics that pertain to their Interest. There have been many different Groups at TES over the years, covering many different Interests.
CLICK HERE,
FOR MORE INFORMATION ON OUR GROUPS.
Brand new to kink or to the NYC scene?
TES also hosts regular parties, social activities and munches — Join us at
The Novice and Newcomers Munch!
Held every month, this is a great opportunity to meet and mingle in a laid-back atmosphere, before heading out to a party together.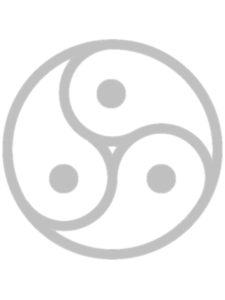 WE ARE CURRENTLY HOLDING CLASSES AT THE ALCHEMICAL, LOCATED AT 104 WEST 14TH STREET.
The Alchemical does not allow attendees to bring food and drink (other than water) into their space. Elevator access is usually available by calling ahead: (212) 675-1390